New applications for inclusion in the study are no longer being accepted.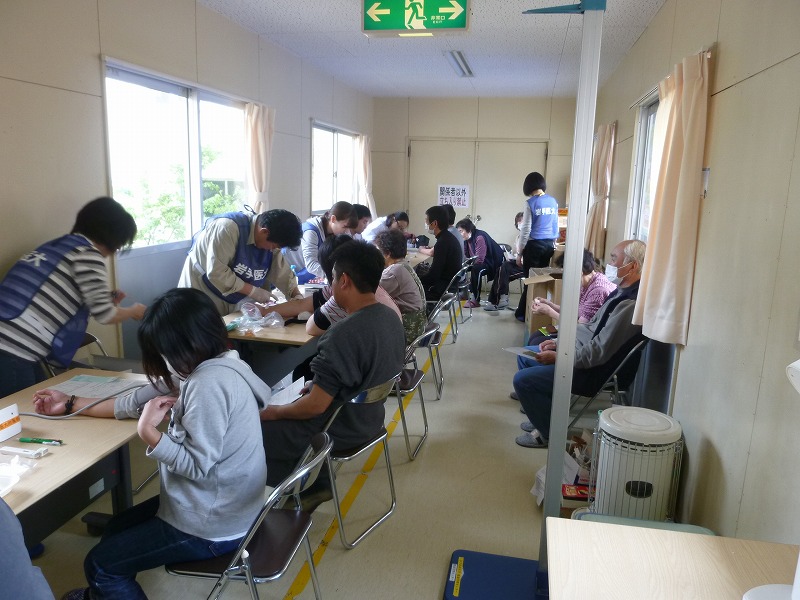 Health check-up at an Iwate Medical Megabank satellite office:
Blood test, urinalysis, bone density, electrocardiogram, cervical artery echography, blood pressure pulse wave, visceral fat and body measurement (height, weight, abdominal circumference).
Three survey forms on health and lifestyle.
*Survey forms contain questions regarding:
Health and lifestyle
Dietary habits
Stress and mental health


               
Benefits of the Iwate Medical Megabank health survey
The results of the health survey are returned to participants in the interests of their health.
After clarifying correlations among constitution or lifestyle and disease, we will inform municipality of these findings and contribute to the prevention of illness for all local residents.
In addition, we contribute to future generations with the aim of realizing personalized medicine and prevention in disaster stricken areas.
How the study is proceeding
Date
Details
–March 2016
The baseline study (concluded)
After 2016

Questionnaire survey by mail

A questionnaire several pages long entitled "A Follow-up Questionnaire on Your Health" will be sent to participants about once a year, and participants will be asked about their health. 

*The date the questionnaire is sent will differ depending on when a participant participated in the survey. 

April 2017-March 2021
A detailed second survey (concluded)
2021-
A detailed third survey began.
Participants will be individually informed when the study schedule and details are decided.