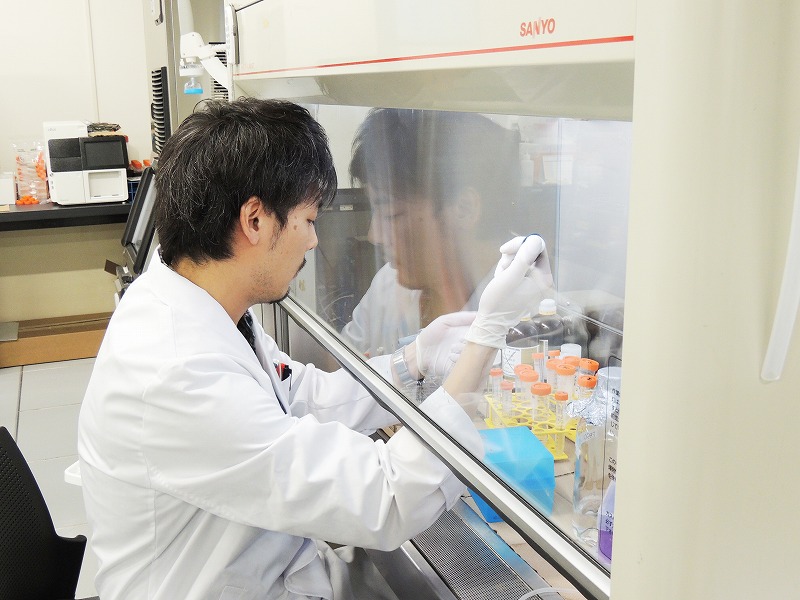 After the Great East Japan Earthquake and Tsunami of March 2011, the number of patients with depression or acute decompensated heart failure in the affected area significantly increased compared to the pre-disaster period. In order to realize next-generation personalized medicine and prevention, we must identify biomarkers which reveal dysfunctional gene regulation associated with disease.
One of the purposes of the research conducted by Iwate Tohoku Medical Megabank is to identify preclinical diagnostic biomarkers associated with disease progression by measuring aberrant DNA methylation or gene expression levels. However, the analysis of biological samples stored in disease-oriented biobanks will not lead to the discovery of preventive biomrkers. These markers can be detected by tracking death or disease onset using biobank samples from population-based cohort studies. Therefore, we are constructing a large population-based biobank in the areas affected by disaster and collecting clinical information to detect aberrant epigenetic regulation and gene expression. These analyses use a combination of medical information and integrated "-omics" technology and provide the opportunity to plant the seeds for development of new medical technologies that will lead to next-generation personalized medicine and preventative care for the first time in the world.
 
 

Microarray scanner
「iScan」

Next-generation sequencer
「Hiseq2500」
In summary, our study illustrates a rational approach to biomarker discovery. These findings and technologies will aid the economic recovery and long-term health care of areas affected by disasters, as well as help to advance medical technology in Japan.